Top-Rated Pool Builder in Irvine, CA
Welcome to the premier destination for all your custom pool construction needs in Irvine, CA!
If you're in search of a top-rated pool builder in Irvine, CA, you've landed in the right place. Our dedicated team of experienced pool-building professionals is committed to turning your dream pool into a reality. With a reputation for excellence, we take pride in delivering unmatched quality and luxurious craftsmanship in every pool project we take on. Whether you're envisioning a sparkling oasis for relaxation or a stunning addition to your property, our pool-building expertise will exceed your expectations. Let us transform your backyard into a luxurious haven you'll cherish for years to come!
Experience Excellence When You Choose Us As Your Irvine Pool Builder
Are you in the market for a locally trusted pool builder in Irvine, CA to create the aquatic oasis of your dreams? Angels Pool is the perfect choice! When you choose us as your Irvine, CA pool builder, you're selecting a team that's committed to excellent craftsmanship and customer satisfaction every step of the way. Here's what you can expect from us as your Irvine, CA pool builder:
When you choose us as your Irvine pool builder, you're choosing a partner who is dedicated to bringing your pool vision to life while delivering exceptional quality, service, and value. Contact us today to get started on the path to creating the pool of your dreams. Your oasis awaits!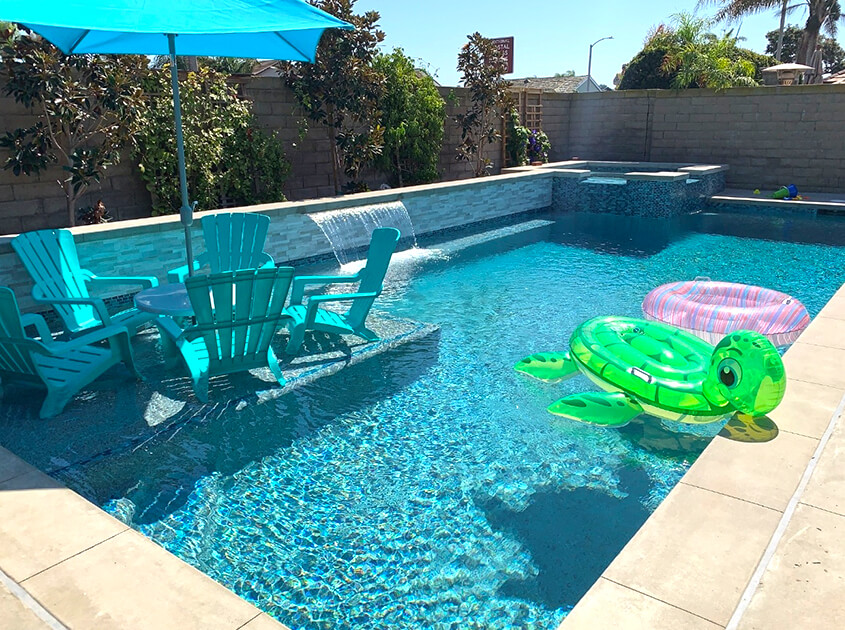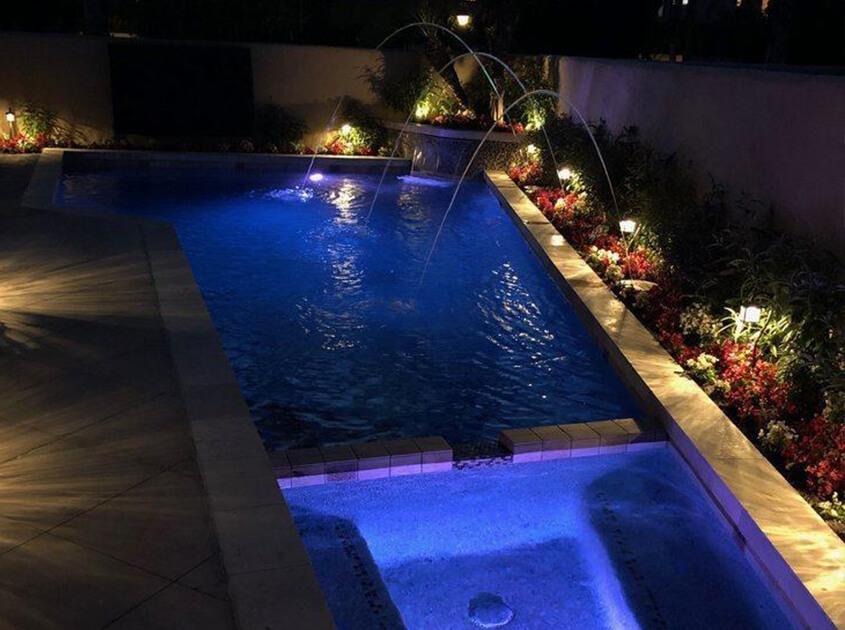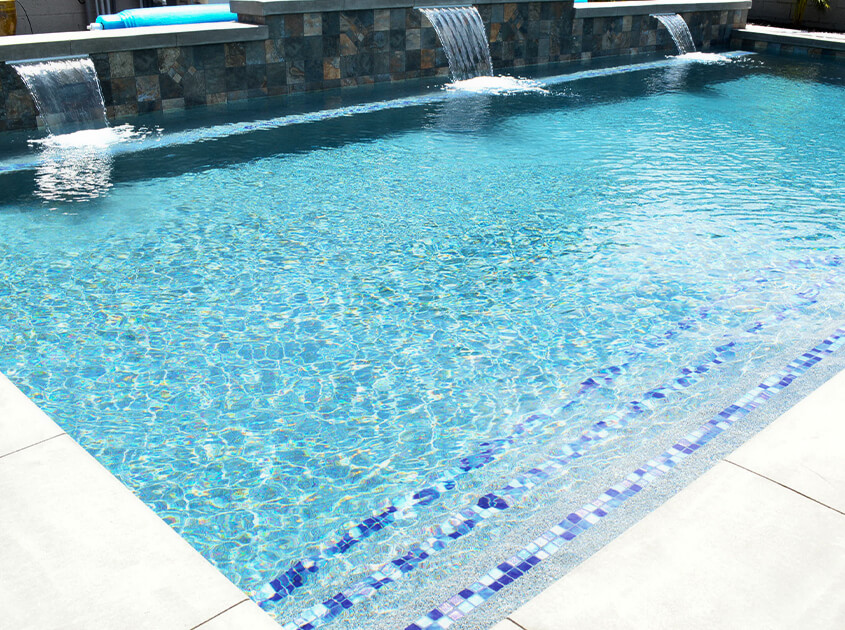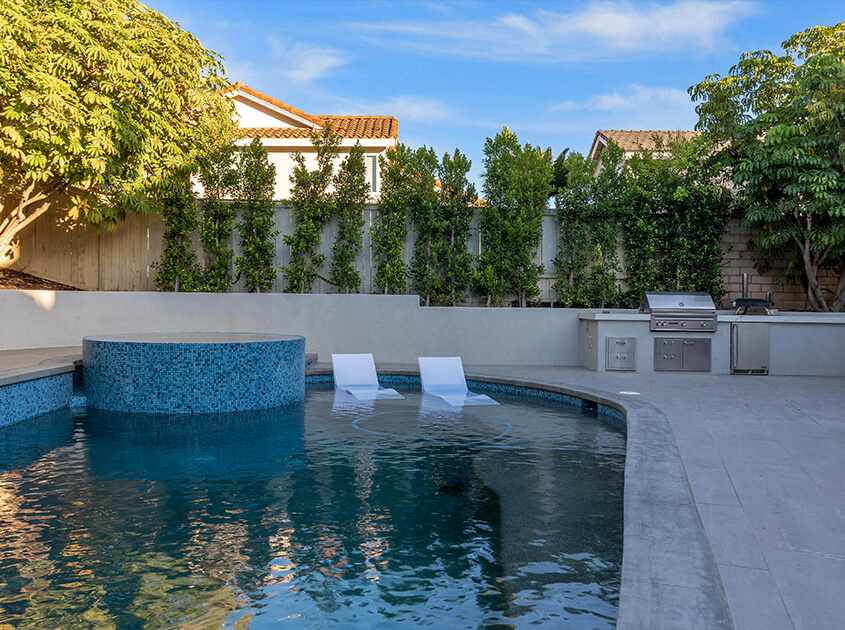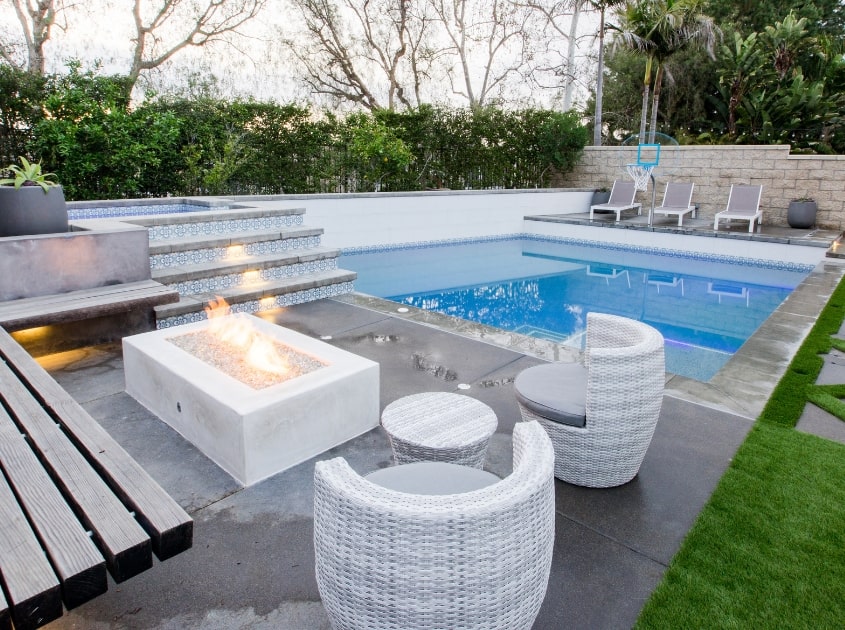 Luxury Pool Builder Trusted by Irvine Locals
Our team at Angels Pools specializes in turning your backyard into a captivating aquatic retreat. Backed by our extensive experience and an unyielding commitment to perfection, we take immense pride in serving as your dependable ally in crafting tailor-made pools that truly capture your individual style and dreams.
From the initial concept to the flawless final product, our team of highly skilled professionals works tirelessly to bring your dream pool to life. We understand the specific requirements of Southern California's climate and landscape, ensuring that each pool we design and build not only enhances your property's value but also provides a refreshing escape from the year-round sunshine.
When you're ready to create the ultimate outdoor sanctuary, look no further than Angels Pools, your trusted pool builder in Irvine, CA!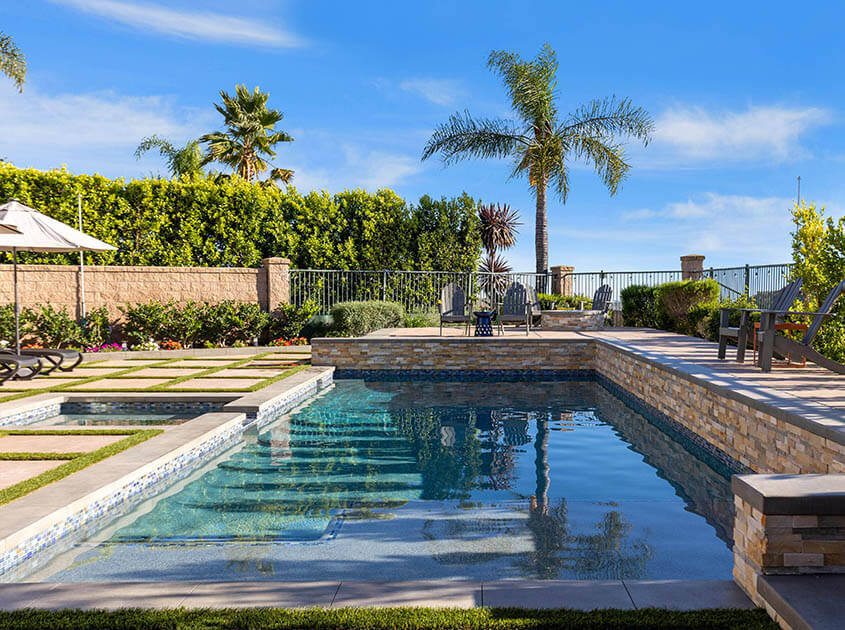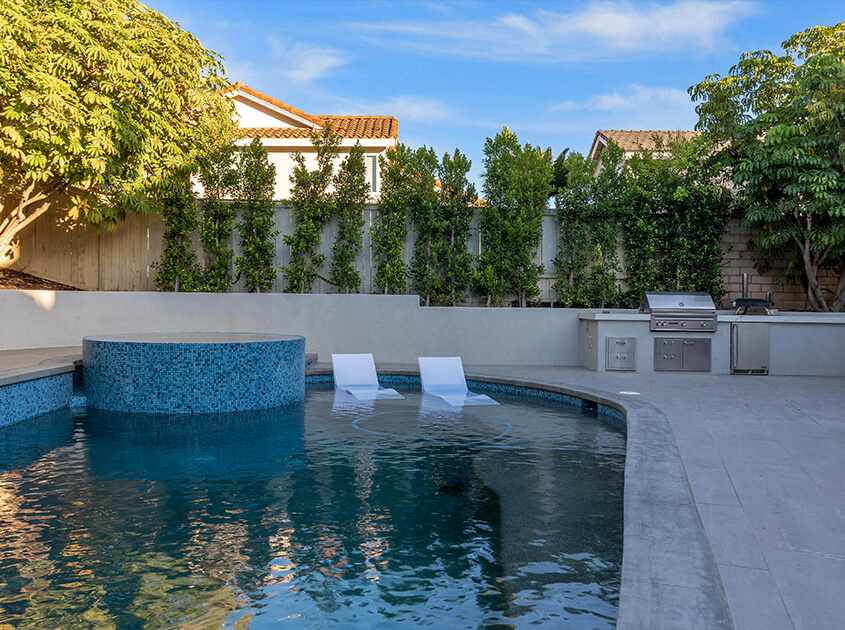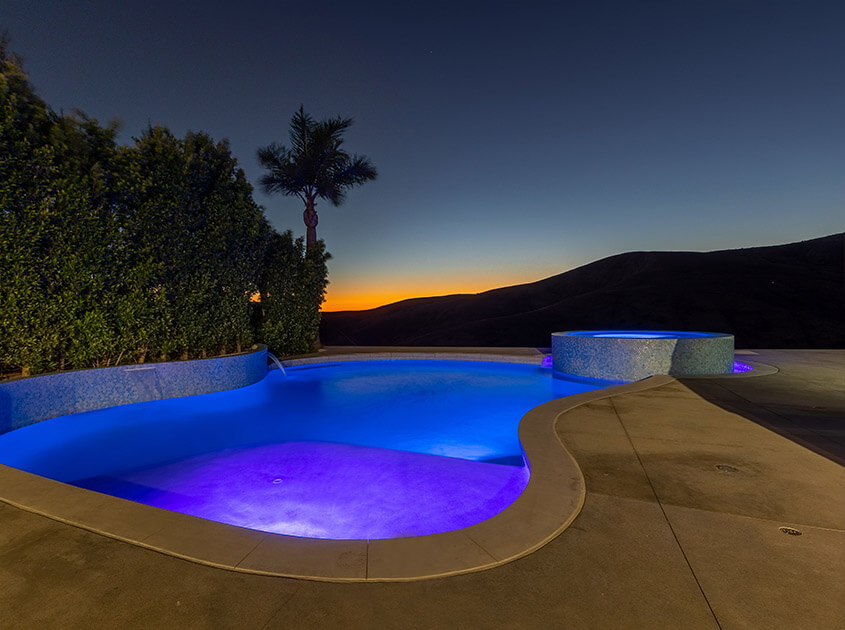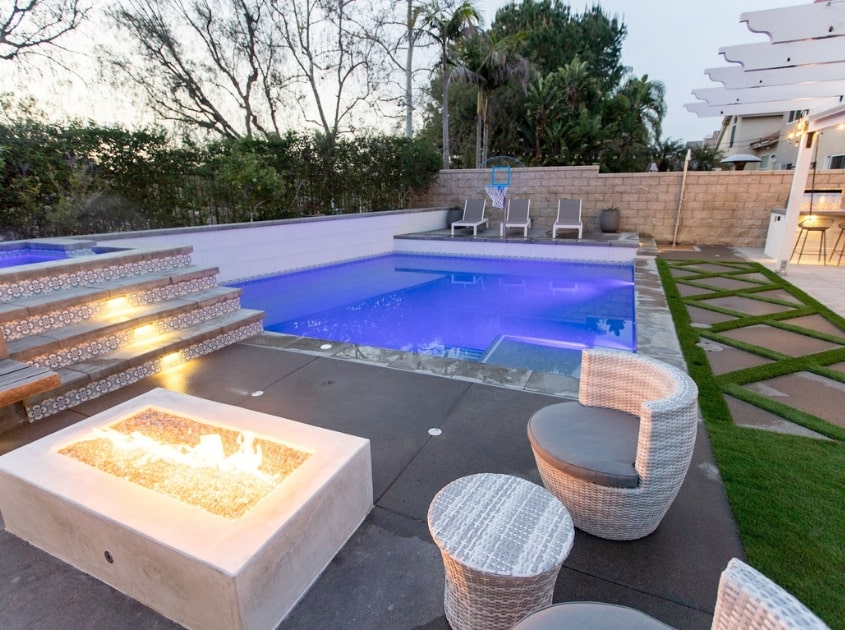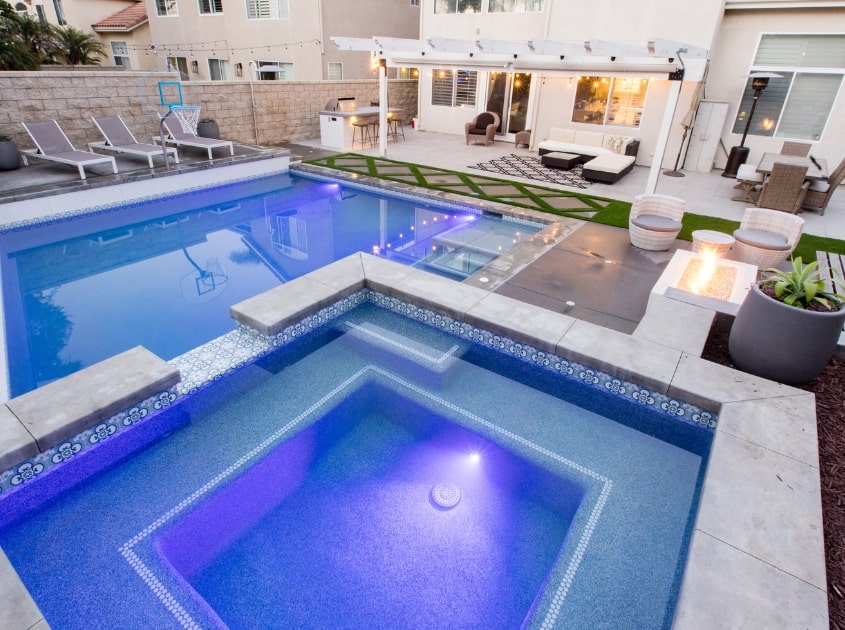 Enhance Your Irvine, CA Pool-Building Journey with Angels Pools
At Angels Pools, we are wholeheartedly committed to not only meeting but exceeding your expectations, turning your pool aspirations into a breathtaking reality. What truly sets us apart in the industry is our unwavering dedication to uncompromising quality, our meticulous attention to the finest details, and our enduring passion for excellence. Whether you envision a serene oasis for relaxation or a modern and opulent space, we are determined to bring your vision to life.
Embark on the first step today to begin your journey towards the pool of your dreams with our luxury pool builder in Irvine, CA. Your outdoor paradise awaits, and with Angels Pools, it's a reality ready to be realized. Contact us now to transform your vision into a breathwork reality!